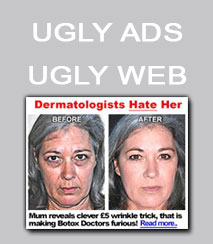 Verovatno ste primetili pojavu agresivnih spam-banera po društvenim mrežama: facebook, twitter, youtube… Baneri su uglavnom sa udicama – "you have a call", "click here to download" ili su oni kozmetički   "before/after" …i slično.
Pored toga što su estetski i funkcionalno besmisleni, uništavaju korisničko iskustvo i otežavaju upotrebljivost sajtova : ne znaš gde da klikneš, odvlače pažnju od sadržaja koji nas interesuje na društvenim mrežama…
Ugly banners with unbearable positioning with "colorfull" buttons like: click here to download, you have a call, are annoyingly positioned all over Facebook, Youtube , Twitter. They are not just ugly, but they are ruining my user experience, and influence badly on usability of the  social  sites.
Moj twitter sa dosadnim reklamama.
Here is my twitter accout with annoying ads.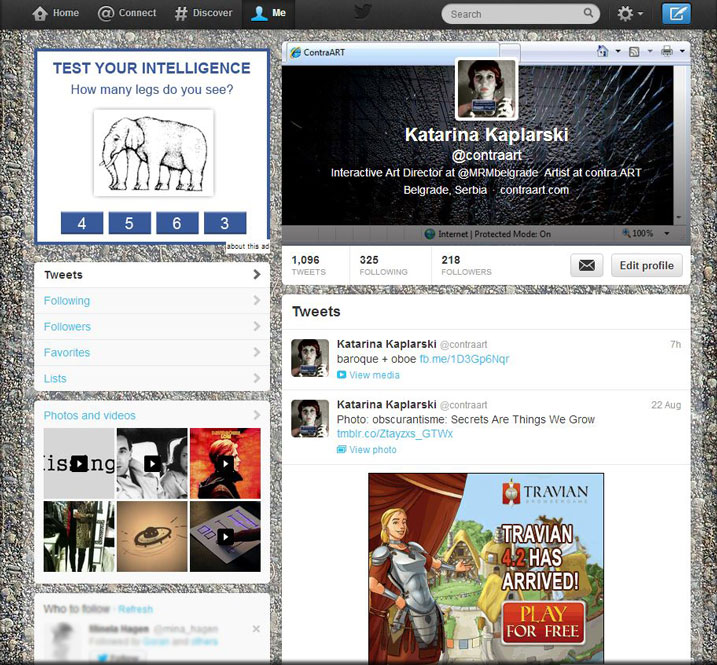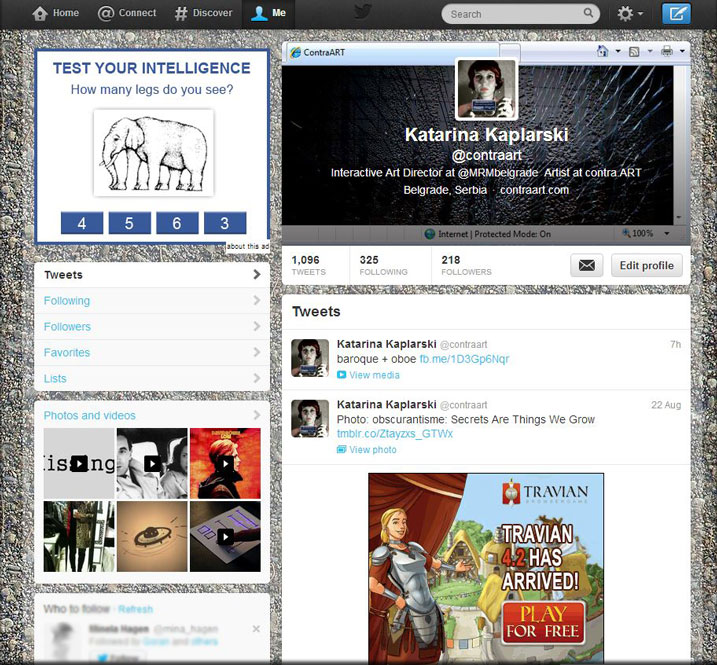 Evo kako izgleda pokušaj da retweetujem nešto: nisam sigurna  da li retweetujem baner ili poruku.
Here is how it looks when you try to retweet a post : I am not sure if I am retweeting  this banner.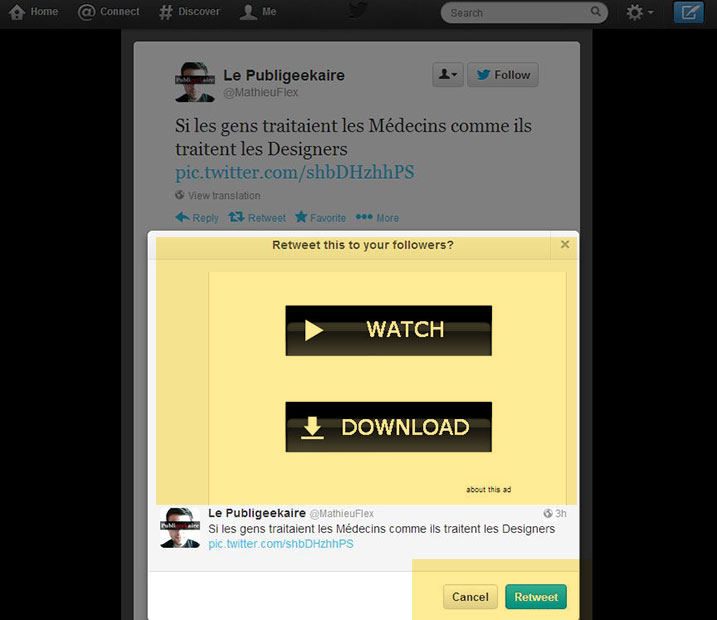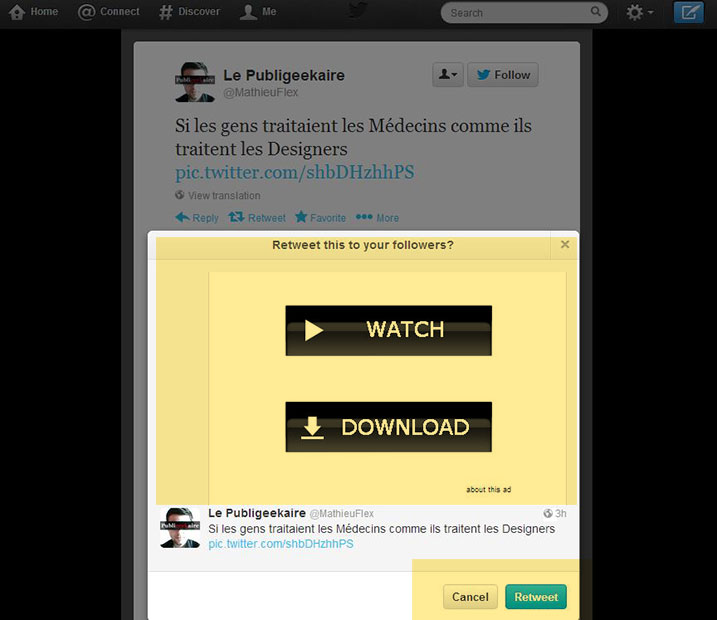 Youtube je pozicionirao banere na groznim mestima, čije se dimenzije čak ni ne uklapaju u dizajn sajta. Dugmići sa natpisima DOWNLOAD VIDEO prave konfuziju kod korisnika.
Youtube layout with ugly banners that distract me from using the site – especially DOWNLOAD VIDEO buttons.


I konačno, na Fejsbuku se opet pojavljuju dosadni i ružni baneri dok gledate slike vaših prijatelja, i odvlače vam pažnju, sa lažnim dugmićima ili rugobama na kozmetičkim reklamama.
And finally if you go to Facebook photos, you will have some difficulties to navigate, because those FAKE DOWNLOAD BUTTONS are there again. Or some SUPER-UGLY cosmetic surgery proposals .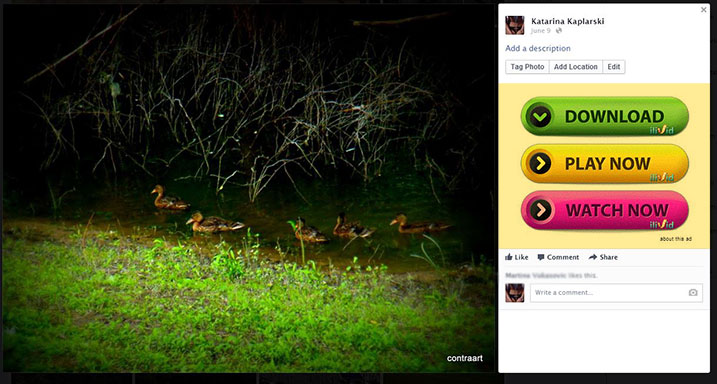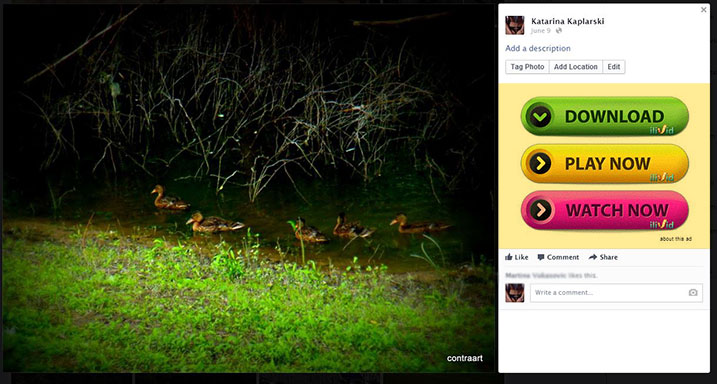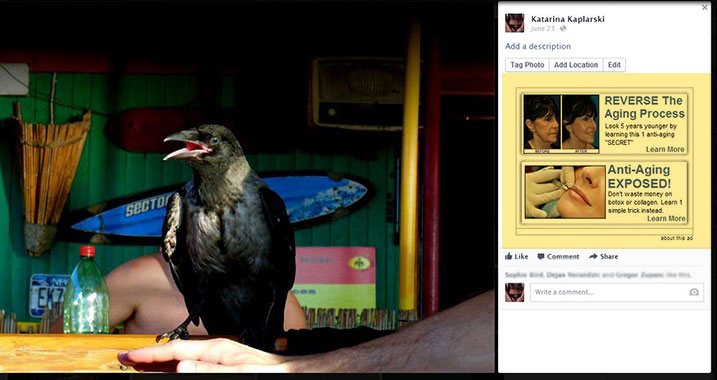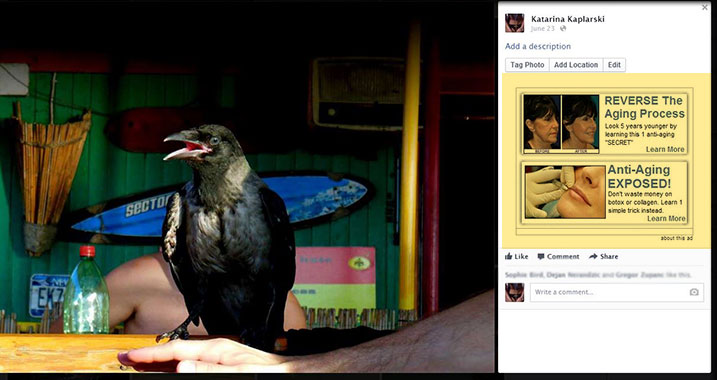 Internet je  mnogo ružniji i agresivniji sada, zahvaljujući ovim banerima koji su bez ikakvih estetskih konvencija i pravila pušteni u promet (podsećaju  na urbanizam u Beogradu) .  Za sada je pravi predah korišćenje mobilnih aplikacija za pregled društvenih mreža, ali pitanje je dana kada će i tamo početi da iskaču ove estetske i funkcionalne rugobe koje će nam upropastiti twitovanje, tagovanje i lajkovanje .
Internet is so much uglier thanks to those ugly and non-conventional banners that are positioned randomly without considering users experience and usability. Money makes the world go around, so we are about to experience those usability disasters on our mobile apps as well. Great unfortune for the future of the web.