"Jednostrana mrežna šala?" (obožavam da prevodim web-pojmove na naš jezik).
Doduše, "One-page-web-joke" nije termin koji možete lako da izgooglate. Reč je o sajtovima koji imaju svoj posvećeni domen (domain name> www.something.com), ali sve što imaju da kažu se nalazi na toj jednoj stranici i često u jednoj rečenici.
Kreatori ovih sajtova se najčešće poigravaju na naučenim očekivanjima korisnika da na web-stranici pronađu neki smislen sadržaj i da do njega dođu kliktanjem (na hiperlinkove ili dugmiće). Ovakvi sajtovi često imaju samo jedno dugme (osnovni interfejs na relaciji kompjuter-korisnik), ali još češće nemaju ni jedno, pa čak ni grafiku nego samo tekst, jednu rečenicu (pogledajte slike dole).
Godinama mi je dolazila pod kursor gomila ovakvih linkova /manje-više duhovitih, ali naravno, većina je zagubljena. Evo par primera da se podsetite  ili otkrijete nešto novo…
One-page-web-joke is a term I have just invented to describe websites that are playing with visitors' expectations and website  structure in a funny way. These websites often have one button (as a basic computer-user interface), but more often they don't have any graphics or interface at all (see  snapshots below). If you have stumbled on some pages like this, feel free to post a link
Some examples of the one page web-jokes (with dedicated domains):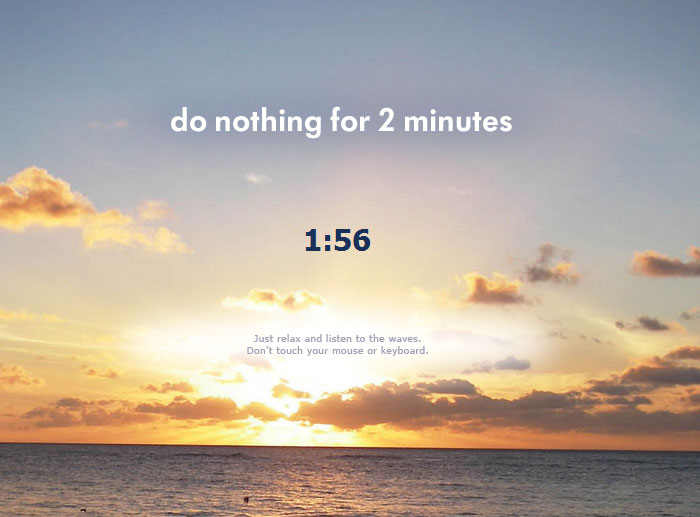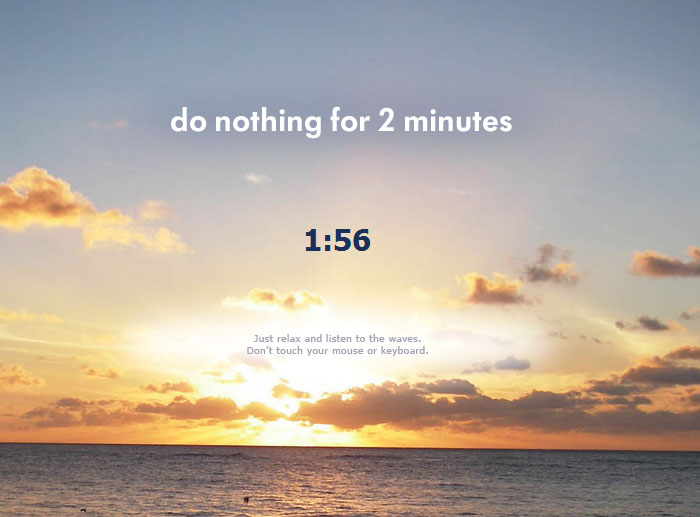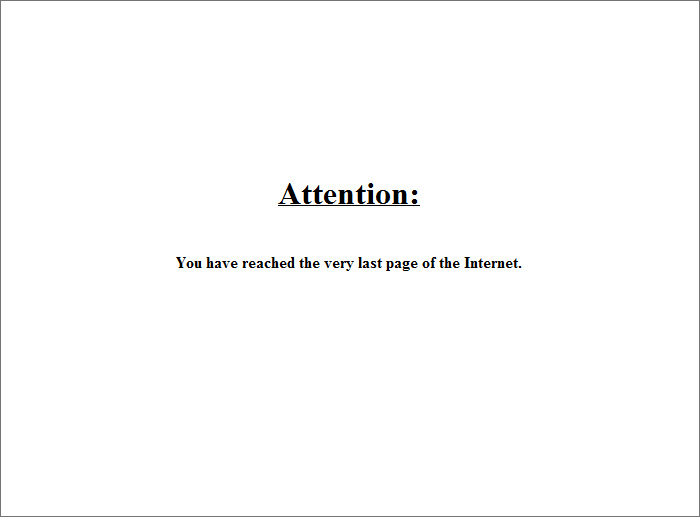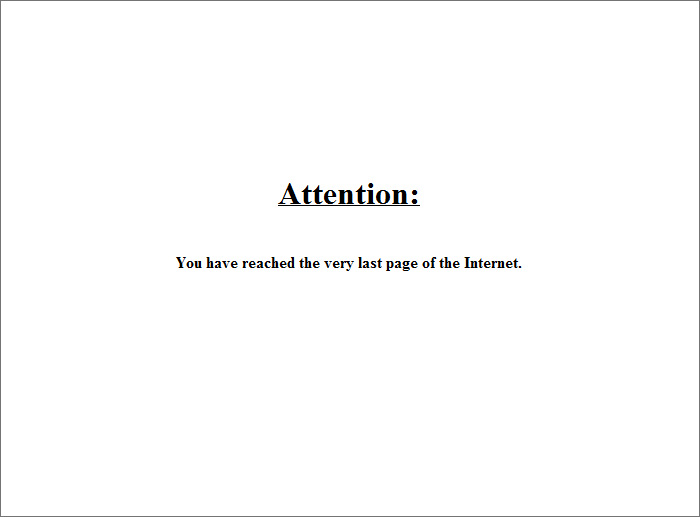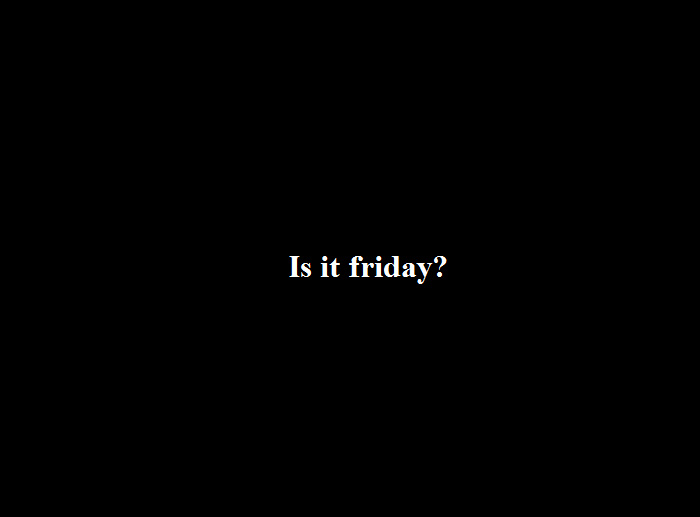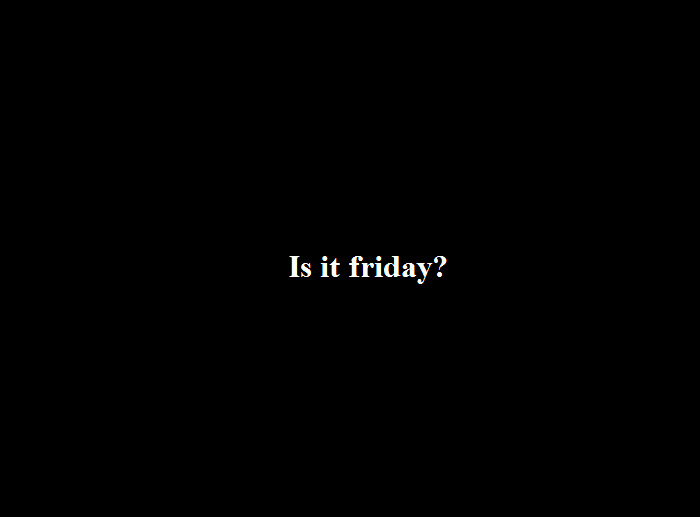 A evo jednog "funkcionalnog" web-gadgeta. Ako prevučete dugmence na bookmarks bar (ilustrovano  na slici dole),
možete da ga aktivirate kada ste na nekom dugom sajtu…bilo kom.
A od prijatelja je stigao i ovaj link:
http://make-everything-ok.com/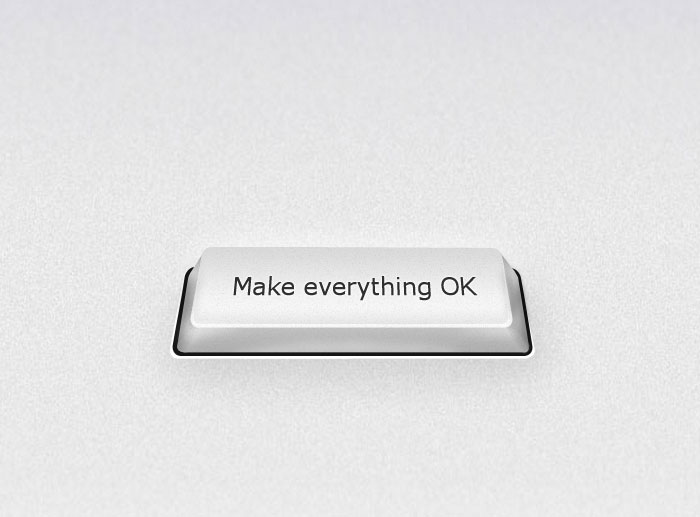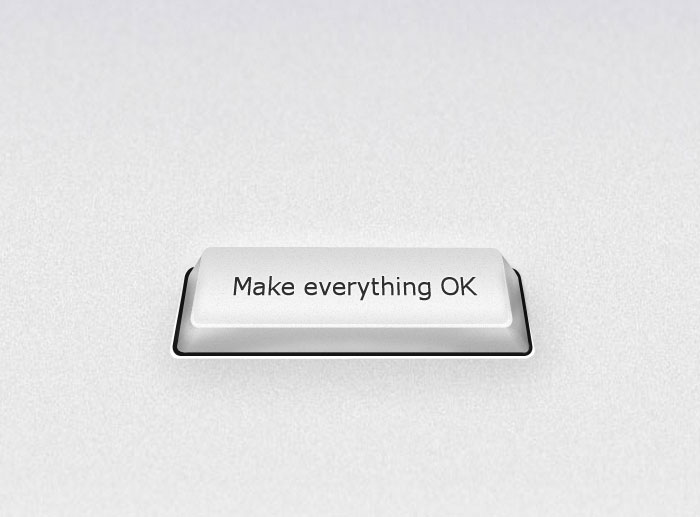 Ako vas brine DA LI VAM JE KOMPJUTER UKLJUČEN, klinite ovde:
Pitate se: Čemu ovo služi?, a uz to i ne radi…
U pitanju je duhovito poigravanje sa uobičajenom formom web-sajtova. Mnogi su me nasmejali.
Ako imate neki link slobodno pošaljite.