Ovih dana sam u velikom poslu sređivanja arhive svojih projekata.Tako sam naišla i na video projekat za koji sam svirala improvizovanu kompoziciju na flauti.
Dok sam gledala video na Youtubeu, primetila sam da postoji automatski transkript za video (transkript ikonica

  koju uključite da biste videli transkript govora ili prevod na drugi jezik.)
To mi je bilo nelogično jer u videu postoji samo zvuk flaute, ali ne i govor.Uključila sam transkript i rezultat me je iznenadio, a onda mi se i dopao. To je zapravo HAIKU ASR (automatic speech recognition- ASR  algoritam za prepoznavanje govora i prevođenje u tekst).
Algoritam je napravio sopstvenu poeziju!!!
Sofverski generisana poezija nije nikakva novost, a sigurno ni prevođenje muzičke kompozicije u govor.
U svakom slučaju sam dobila ideju za video eksperimet …
**********************
As I  worked on my artworks archive these days, I stumbled upon a video project for which I played improvised music  composition on flute. While watching it I noticed automatic transcript    icon , and I turned it on. I was surprised with the result, as the speech recognition algorithm translated sounds of flute into words. The result went well  with  this video, so I recognized that the software made a poem of it's own.
Ovo je "pesma" koja je sve pokrenula
This is generated result
no
news
heat
who
and
news
did you
news
in
news
for
in
really new
and then
and need
and
need on card
uh…
and
with like
uh…
and
win
wins
and
uh…
and
with uh… like
uh…
non
women
man
and
and
Za kompletan audio-vizuelni doživljaj idite na ovaj link i uključite Automatic English captions – kako bi vam se "GENERISANI HAIKU TRANSKRIPT" pojavio preko videa
You can see how it works on video on this link   if You turn the captions on.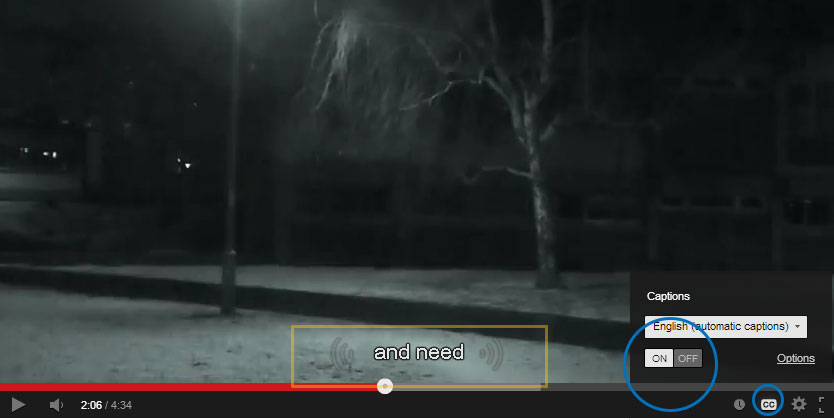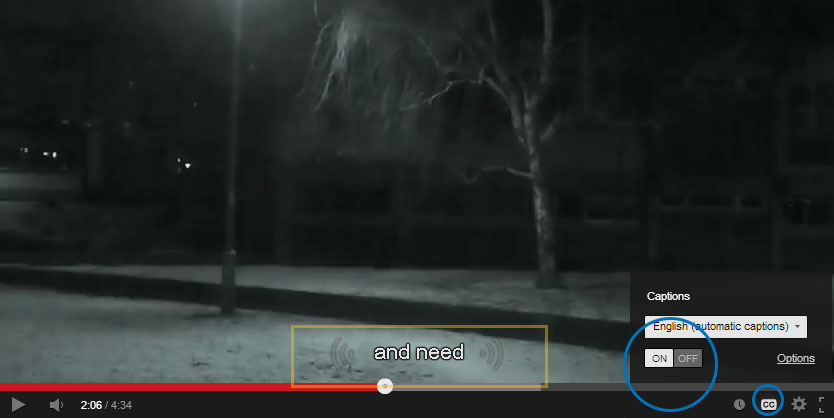 Zanimljivi linkovi na temu softverski generisane poezje
Interesting links about  sofware generated poetry:
– http://haiku.nytimes.com/about
– http://www.languageisavirus.com/automatic_poetry_generator.html