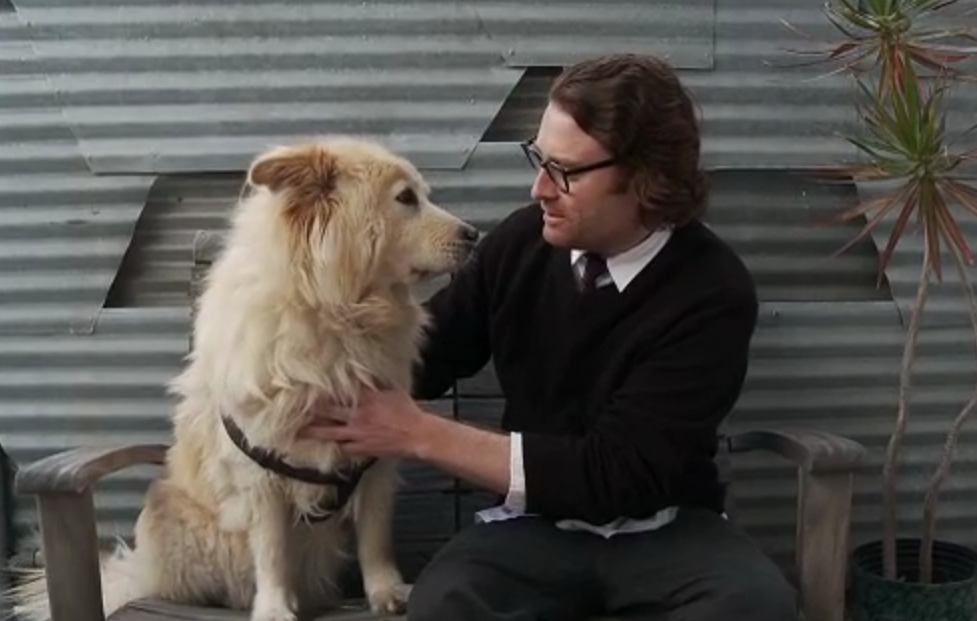 Chris Milk je jedan od super fancy progresivnih likova masovnih medija i  nemasovnih – interaktivnih medija. Masovne medije i kredibilitet (za visokobudžetne projekte) je stekao radeći muzičke spotove za  Kanye West, U2, Green Day, Courtney Love,  Audioslave, Modest Mouse, Gnarls Barkley and Arcade Fire.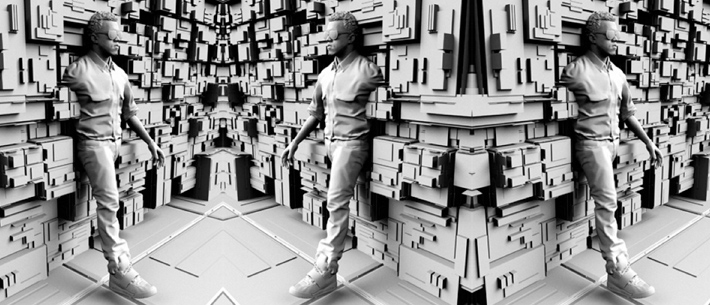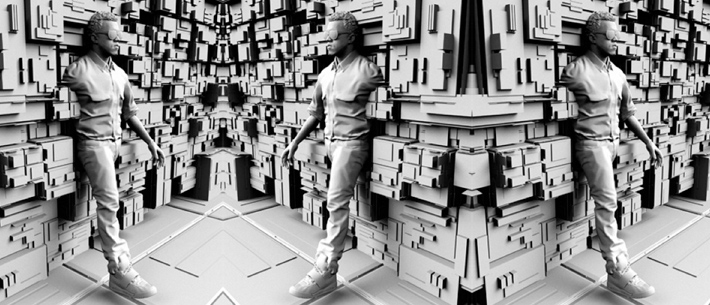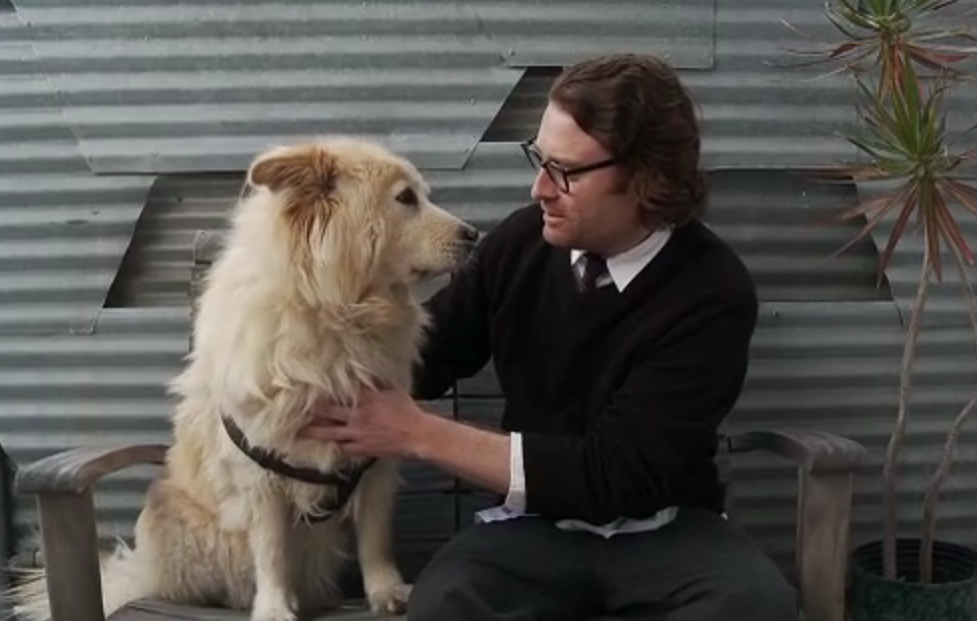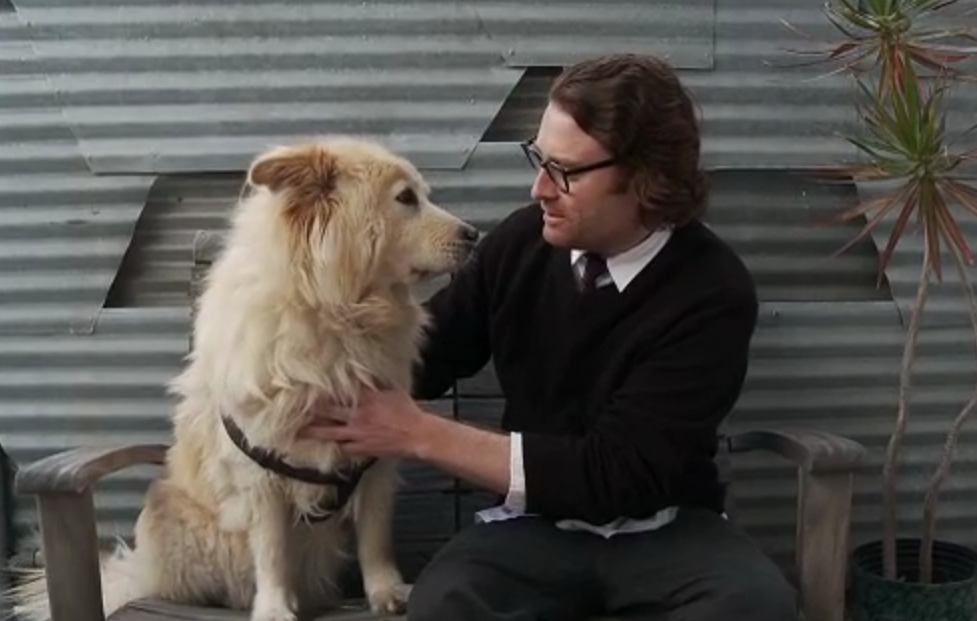 Rođen je u New Yorku, a danas živi u Los Angelesu. Studirao je umetnost i fotografiju, a karijeru je započeo režiranjem reklama.  Ubrzo se specijalizovao za  muzičke video spotove, a  zatim je počeo da se bavi interaktivnim projektima na webu. Možete pogledati njegovu videografiju na wikipediji .
Ja ga znam kao kreatora zanimljivih eksperimenata sa  HTML5 i WebGL. Zapamtila sam njegovo ime sa sajta google chrome experiments kao potpisnika tri fenomenalna interaktivna projekta.
Prvi projekat koji sam videla je bio RO.ME –Three Dreams of Black, interaktivni film koji je inspirisan muzičkim albumom Rome američkog producenta  Danger Mouse i italijanskog kompozitora  Daniele Luppi. Album je svojevrstan omaž muzici iz  spaghetti westerna i za snimanje ovog albuma, koje je trajalo pet godina, su korišćeni autentični vintage uređaji. Takođe su angažovali i hor koji je pevao na sountracku za film " Dobar, loš, zao". Na albumu učestvuju i Jack White (white stripes) i Norah Jones .
S druge strane, web  projekat  RO.ME  ne koristi  nikakve "vintage" tehnologije i predstavlja prvo (uspešno) korišćenje  realtime 3-d animirane grafike u interaktivnom web videu.  Na projektu je bilo angažovano oko stotinak animatora i programera. Možete pogledati kratak case study u ovom videu.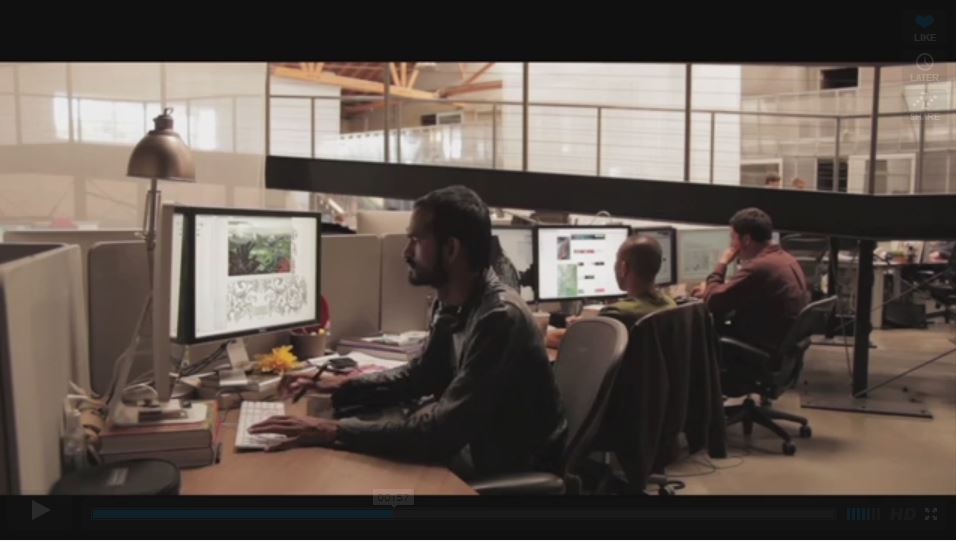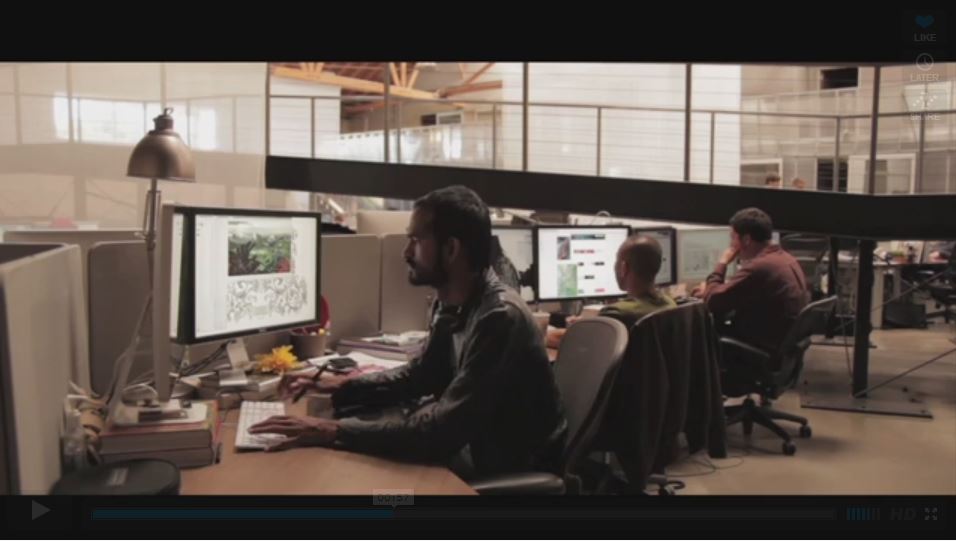 Rome – Mirada Behind the Scenes from Chris Milk on Vimeo.
LINK KA RO.ME web siteu : http://www.ro.me/

(radi u Chrome browseru)
Drugi projekat je bio THE WILDERNESS DOWNTOWN  interaktivni video spot za pesmu "We Used To Wait"  od Arcade Fire. Interaktivni video se otvara multiscreen segmentima -popup windows, koji su fenomenalno sinhronizovani sa Google street-viewom adrese koju ste ukucali na početku i sa intervencijom koju radite na sredini pesme. Zaista predivno interaktivno  iskustvo , uklopljeno u ritam pesme (vodite računa da ne gasite prozorčiće da se ne bi poremetio ritam i da ne odu u pozadinu glavnog ekrana).
Evo mog videa sa adresom Rue Michelet, Paris (volela bih da sam tamo odrastala…možda u prethodnom životu) i jedan kolaž kako to izgleda dok gledate  i pomalo učestvujete u interaktivnom videu.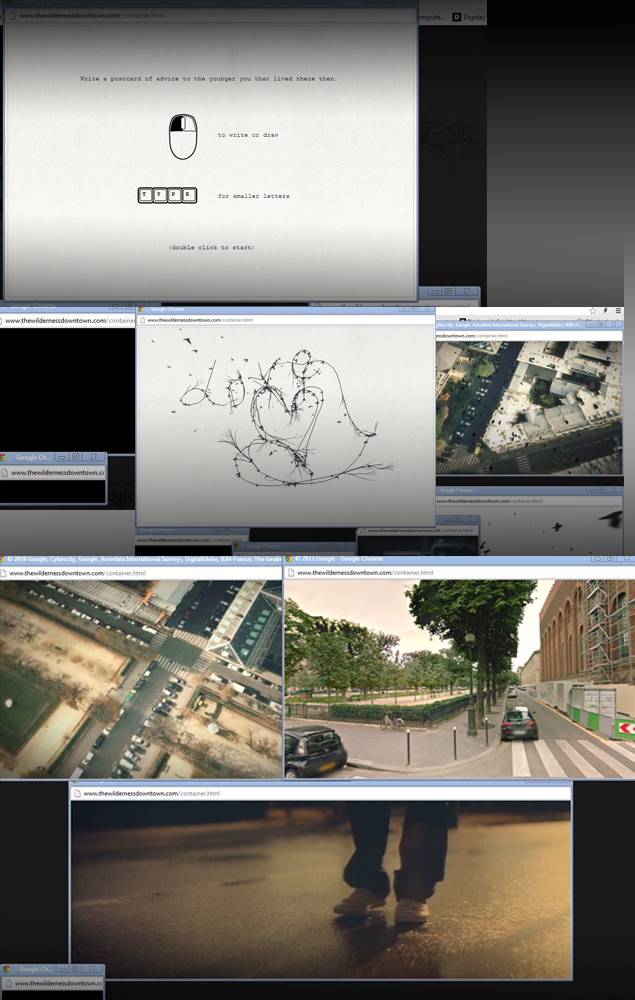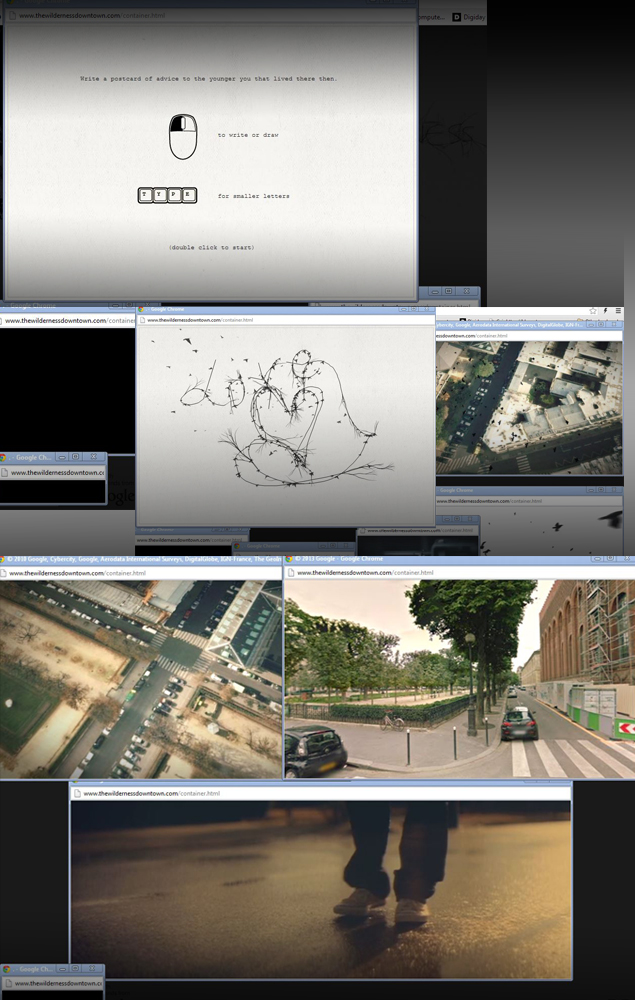 LINK KA sajtu THE WILDERNES DOWNTOWN : www.thewildernessdowntown.com
(radi u Chrome browseru)
Treći projekat je bio THE EXQUISITE FOREST , kolaborativni  experiment Chrisa Milka i Aarona Koblina sa novim mogućnostima naracije ,  inspirisan igrom exquisite corpse, francuskih nadrealista. Ovaj projekat je okrenut ka kreativnim ljudima koji se bave animacijom i poziva ih da nadograde početnu priču- koja se vizualizuje na sajtu kao stablo drveta, a mogući završeci priče (animacije) koje uploaduju posetioci se generišu kao grane drveta.

"This Exquisite Forest" intro video from Chris Milk on Vimeo.
Ove godine je njegov NOVI PROJEKAT dobio nagradu Webby awards u kategoriji  BEST USE OF VIDEO OR MOVING IMAGE. U pitanju je saradnja sa američkim muzičarem Beckom na oživljavanju Bowieve pesme  SOUND AND VISION. Uključuje  360° kamere, 360° binaural audio i  "facial tracking navigation".  Projekat je spozorisao Lincoln i zato se zove Hallo Again (po njihovoj kampanji)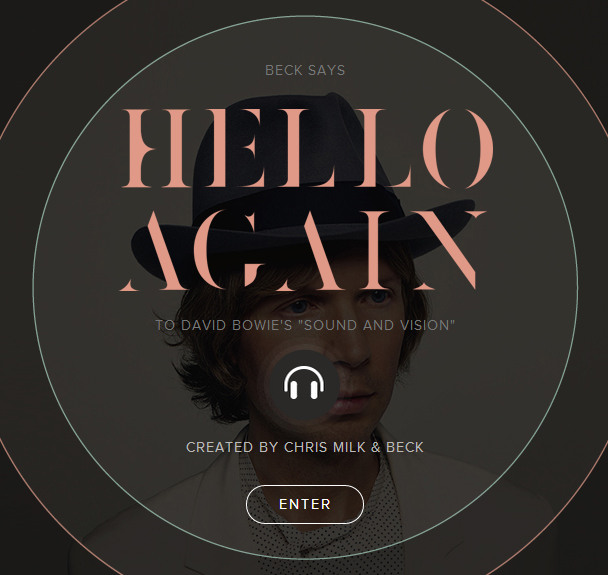 LINK ka interaktivnom projektu : hello-again.com/beck360
(radi u Chrome browseru)
Kada završite sa interaktivnom uživancijom možete pogledati i case study, kako je realizovan projekat.
Hello Again – Beck/Chris Milk Case Study from Stopp on Vimeo.
izvori: